Espresso Promotion
OK, there is a catch. It's just like those cellphone deals – FREE* (*after rebate). But here there is no paperwork to send in with the hope you filled it out correctly and remembered to attach the original receipt, cut out the bar code from the box, and address the envelope properly. Did you know that in "Rebate Processing Center", Arizona there is a giant room full of retired elementary school teachers who are paid to review rebate coupons for accuracy, and paid bonuses based on the number they can legitimately reject…But let's not digress too much. You are now wondering what you will have to do to get your coffee free.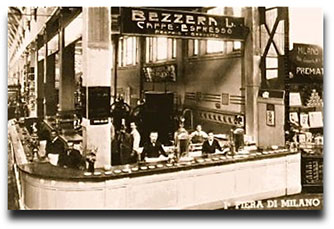 Pay us $5.00. We will send you 3 (three) ounces of freshly roasted Don Giovanni's Espresso Bellisimo. You will brew and taste your sample. You will visit the website whose URL we will e-mail you a few days after your purchase. You will answer the six multiple choice questions. We send your responses for grading to some retired elementary school teachers in Arizona…
No, there are no wrong answers. It is a survey, not a test. We want your honest feedback. But most of all we want you to taste our coffee. We think you will love it. And after you fill out the survey we will refund your money.
Don Giovanni's Espresso Bellisimo is an award-winning espresso made from a blend of over nine different fine coffees, which gives it a distinct and complex flavor profile in the Northern Italian style. It has a velvety mouth-feel and a sweet after-taste that won it a Gold Grand Prix at the Monde Selection in Brussels. It is old school, but not like Motown or Philly Soul, think Caruso or the Caffe Sant' Eustachio.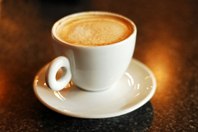 So now you are wondering, why we don't just mail you coffee for free? Think about it. You respond to a free coffee offer, and we mail the coffee; it arrives and sits around because it has no real value to you. It was free, after all. Several months later you find it in the kitchen drawer, or perhaps, your desk drawer, or in the garage in that pile of junk mail you have been meaning to recycle, and you finally decide to try it. You are under-whelmed. Of course, the coffee was roasted seven months ago… So we ask for $5.00 up front. So you might put some value on the coffee, as we do. And we thank you for trying it.
So to summarize how to make the Espresso free:
Click below and order the coffee. We will grind it for you if you would like.
We will mail you the coffee.
Pull a double shot and taste.
Four days after you order we will send you a link.
Open the link and answer the six questions.
We will credit your account back the full $5.00.
United States addresses only, and 1 sample per person - Thank you.
There are no products matching the selection.