Busha Browne's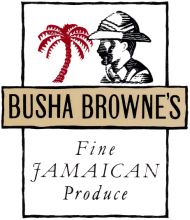 The Busha Browne Story:

In 1836 Peter Howe Browne, 2nd Marquess of Sligo, resigned his office as Governor of Jamaica. His had been the unenviable task of selling the Abolition-of-Slavery Act to the English plantation owners and his role as intermediary between the Jamaica Assembly and the Mother country had not run smoothly. The 'Plantocracy' as they were then described were up in arms. Dependent on the slave work-force for their sugar plantations, their economic future looked bleak, as the Act would inevitably reduce their wealth. In desperation many subsequently sold their vast estates to the local managers who were known as 'Bushas'.

The Marquess of Sligo had been well liked by the Jamaican people and during his stay he had fathered a Jamaican family. Eventually the Sligo family name of Browne became adopted into the Jamaican language and pronounced 'Browny'. The Browne family became wealthy and respected members of Jamaica's plantocracy, famous for their entertaining and the variety of the food they served. Charlie Browne, descendent of the original Marquess of Sligo, collected from his family archives, recipes for authentic Jamaican sauces, jams, pickles and condiments made from the great variety of exotic Jamaican fruits and vegetables: all natural, spicy and delicious.
As you will note we are out of a number of Busha Browne items. We are hoping that the US distributor gets product back in stock soon, but at this point do not have any idea of the timing.