Jamaica Blue Mountain Coffee Information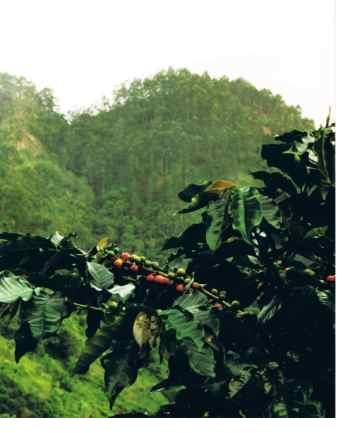 Our coffee is not just a commodity that appears miraculously in barrels and jute bags on our loading dock, ready to roast. It is the work of farmers, processors and, especially, Mother Nature. The Jamaica Blue Mountains offer a very special climate for coffee with just the right temperatures and rain at high altitudes. These elements conspire with the many farmers in Jamaica to bring you one of the most sought after coffees in the world,
Jamaica Blue Mountain Coffee
.
In these pages we provide some background information to put your Blue Mountain Coffee in context, both geographically and agriculturally. It impacts many lives in Jamaica, providing farm income, employment, and fame for the country. So as you enjoy your rich, smooth and delicious cup of Jamaica Blue Mountain coffee you can learn a little about where it comes from, the people who grow it, and how it gets from the tree to your cup. We do not have the full story here yet, but we will keep posting more over time.
History of Jamaica Blue Mountain Coffee
Cultivation of Jamaica Blue Mountain Coffee
What makes Jamaica Blue Mountain Coffee taste so good?