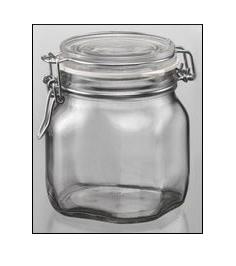 Store coffee in an airtight container away from light. Use your own plastic container or one of our Fido glass jars.
Ground coffee is good for a week or so, but would not keep it too much longer. Roasted whole beans can last up to a month or so, but in both cases, the closer to roasting date, the better.
Storing coffee in the freezer or refrigerator is not generally a good idea as coffee is hygroscopic and absorbs moisture and odors.