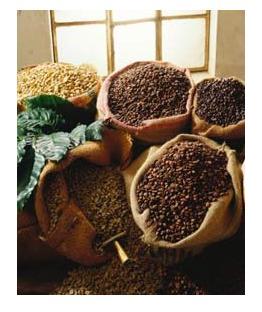 The holiday season is in full swing, and with it comes the frenzied effort to buy the perfect gift for all of your loved ones, friends and family. Every year it seems that there's at least one person for whom you've no idea what to buy. What do you get the Grinch who wants nothing and seems to have everything? Why not get them coffee? Coffee as a gift is the perfect way to grow the heart of any Grinch three sizes too big, and here are four reasons why!
Warm Up Those Cold Nights
Even in the warmer U.S. climes, it seems that there's a chill in the air over the holidays. These are the days when it's a perfect time to curl up in front of the fireplace with a good book and a hot drink, and there are few better hot drinks than coffee. Holding the mug close warms your hands and body and each sip is a comforting exhilaration. There's no better way to relax than with a good cup of Joe.
Get Ready for the Day
Let's be honest: most people drink coffee for the caffeine as much as for the taste. Coffee is an excellent way to get you ready and rearing to go for your day ahead, and a good cup of gourmet coffee does it so much better than those mass-market brands. The aroma alone helps you to wake up and get ready to face work, play and errands. Start the day off right with a great cup of coffee!
Home and Hearth
Talking of the aroma, there's something about the scent of coffee that just speaks of hearth and home. For those who are just setting up in a new home or need a reminder of how home smells and feels, there's nothing like a great pot of coffee brewing. As the scent filters through the air, it carries with it a feeling of comfort, serenity and joy. Scent is one of the most powerful senses connected to memory and who doesn't have great memories of a fine morning with the aroma of coffee in the air?
Coffee as a Gift: Sharing, Friends and Family
Gift giving is about sharing, and coffee is a great way to offer that spirit of sharing and giving. How often do you give coffee as a gift and the first thing your friend does is brew up a pot to share with you? Coffee is part of a tradition and culture of sharing—not just of the drink itself, but of memories, of stories, of joy and sorrow and life's general experiences.
If you're still thinking about what to get that Grinch in your life that can cheer them up and make the holidays a warm and loving experience, look no further than a gift of fine gourmet coffee. J. Martinez & Company offers the finest in Jamaican coffees. Check out our gift options and get your loved one a coffee gift today!