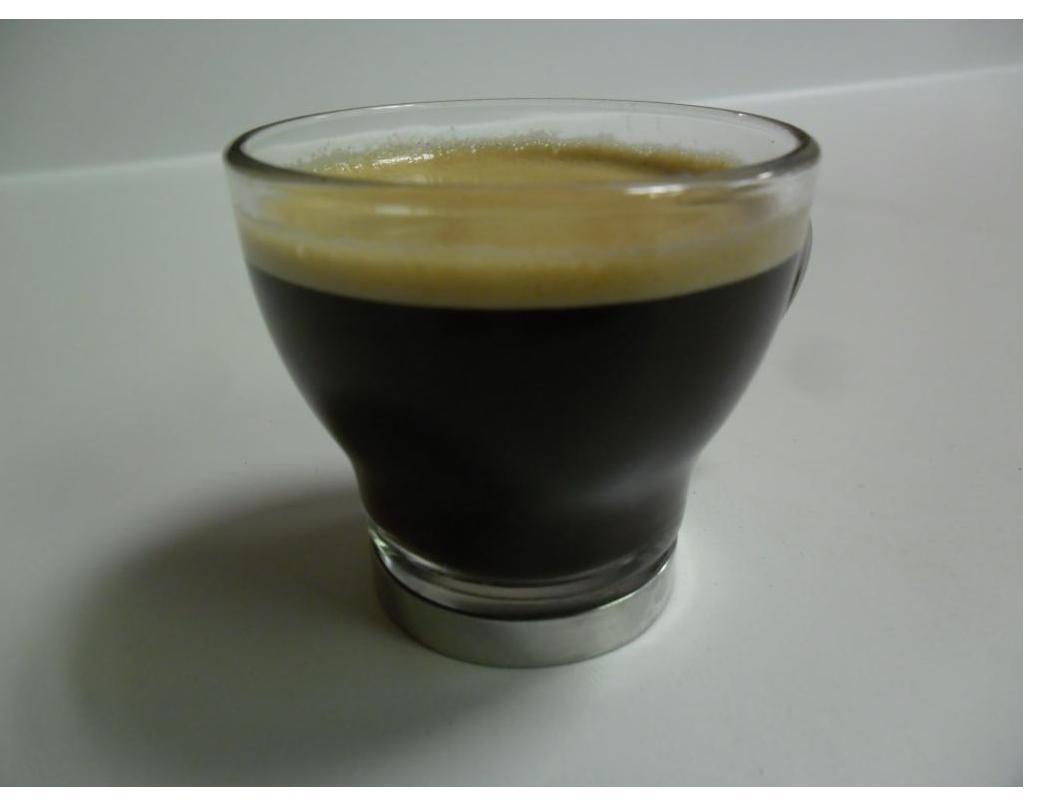 This weekend I took some freshly roasted Yemen Mattari home to brew in my Saeco superautomatic espresso coffee maker. While the Saeco is not as nearly as good as the Franke Evolution we still have in the back (until Kevin Rathbun gets his newest restaurant open in Garden Hills), it does an excellent job for a home machine.
The Yemen Mattari brewed up beautifully with a nice crema. The flavor profile was similar to the Yemen when brewed in a drip maker with distinct notes of dark fruit and some herbal notes that give it a kind of wild flavor. The espresso method muted the fruit slightly, which, in my opinion, made it a better espresso than if the fruit had been too forward. I detected a bit of chocolate that I had not gotten in the drip method. Overall it was a rich cup of espresso.
Each 70 kg bag of Yemeni coffee we have brews up a bit differently which is not surprising since the coffee comes from so many farms. The overall profile of the beans has been consistent but interestingly this particular bag the dark fruit comes out as a blueberry taste. Not something I have noted in many other coffees. It sounds odd so I have resisted mentioned the fruit I get, but it makes this coffee quite good. I have been reluctant to name the fruit since blueberry may sound off-putting to some, but nevertheless it makes for an excellent coffee.
What do you think?