6 Great Corporate Gift Ideas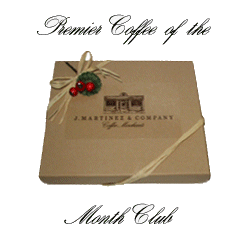 Holiday season is slowly but surely creeping up on us this year. If you're like mostly everyone else, you usually wait until the very last minute to buy gifts, especially for your coworkers, bosses and clients. To get ahead of the holidays this year, consider these corporate gift ideas that are sure to please any professional, no matter what business they are in.
1. Coffee Gift Set
Who doesn't love coffee? It's safe to say that most business men and women enjoy coffee, which makes giving it as a gift not only smart but also thoughtful. Usually comprised of different bags of gourmet coffee, these gift sets are a great way to give someone a gift they will actually use and enjoy. And chances are, your office runs on coffee, which is why these sets should be at the top of your list of corporate gift ideas.
2. Special Thermoses
Different thermoses can be used to hold a number of beverages, such as coffee, tea, water and much more. If the person you're giving a gift to is an avid tea drinker, for instance, you could give them a tea infuser. It is a special thermos that infuses loose leaf tea, all while keeping their drink piping hot.
3. Gift Certificates
Most service or product-based businesses offer gift certificates of some sort. They are a convenient gift to give when you aren't exactly sure what the recipient likes. For instance, coffee gift certificates are great when you don't know if that someone prefers light or dark roasted coffee. It'll take the guessing game out of gift giving, without sacrificing your ability to extend a thoughtful gesture.
4. Personalized Office Supplies
If you're stumped when it comes to thinking of corporate gift ideas, consider having personalized office supplies made. These supplies can vary from paperweights to pens, plain coffee cups and more. By personalizing these gifts with a name or special date, you can turn a once-stale present into something meaningful.
5. "Of the Month" Club Memberships
t's the gift that keeps on giving, as the gift recipient can enjoy your present year-round. There are several variations on "of the month" clubs, but you will want to give them something they can enjoy (after all, they will be receiving more of it every month). Take the person's interests into consideration, but also think of your fail-safes like coffee, because remember, who doesn't love coffee?
6. Gift Baskets
Somewhat similar to the coffee gift set, you can give someone a gift basket. These can either be bought whole, or you can build them yourself. "Movie Night" baskets are popular now, which include a few DVDs, bags of popcorn and movie theater-sized boxes of candy. Or you can opt for something like an "Italian Dinner in a Basket" or a "Tea and Biscuits Basket," including the appropriate components of such.
If these corporate gift ideas have you ready to gear-up for the holiday season, please visit our website, at J. Martinez and Company to learn more about our gourmet coffee gift options.