April 2011 - Spring - a little coffee history
April Newsletter


Company Newsletter
14 April, 2011.
---
"Spring has returned. The earth is like a child that knows poems. " Rainer Maria Rilke


The earth knows coffee as well; the new crop has been arriving and it is a fine crop indeed. While coffee prices are at a 34-year high, the sharp increase has had the effect of making quality coffee more available. This is because the larger roasters of the coffee world are using more lower quality coffee and fewer high quality beans in order to lower their costs. We will be highlighting some of our new discoveries soon.

---
The Perfect Accompaniment to an Afternoon Coffee
| | |
| --- | --- |
| To this day D. Lazzaroni & C. produces the authentic Amaretti di Saronno cookies, baked slowly and carefully, according to the original, secret recipe which has been preserved by Lazzaroni since 1718. The delicate and delicious flavor of Amaretti di Saronno cookies are the perfect complement to coffee or tea, at any time of day. They can also be enjoyed on their own, with a glass of fine wine or with a liqueur at the end of a meal. Try them as a delicious topping for ice cream or other desserts -- the pleasure that they add will make any occasion special. | |
---
To Jamaica, via Chikmagalur, Amsterdam, Paris & Martinique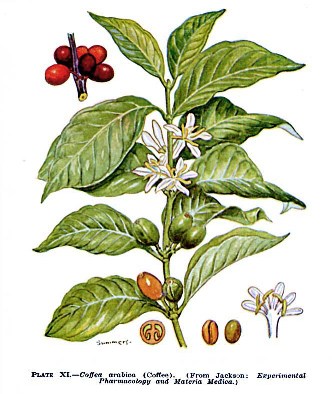 The first coffee trees arrived in Jamaica around 1730. The trees' ancestors took a circuitous route in arriving. Coffee originated in Africa and its trade was controlled by the Arabs, who were careful to export only the processed, and thus infertile, beans. An Indian Muslim, Baba Budan, returning from a pilgrimage to Mecca, was successful in smuggling seven seeds home which he planted in Chikmagalur in 1670. Late in the 17th century, the Dutch obtained some live plants in Malabar which they brought back to the Netherlands and cultivated in greenhouses. It was from the Dutch that King Louis XIV was able to secure some seedlings. The progeny of those seedlings are the trees now cultivated in Jamaica. The story of how they ended up in Jamaica is fascinating and you can read more here.