July 2014 - Cafe Tortoni
July 8, 2014


Company Newsletter
Café Series – Café Tortoni, Buenos Aires
---
Cafe Tortoni, Buenos Aires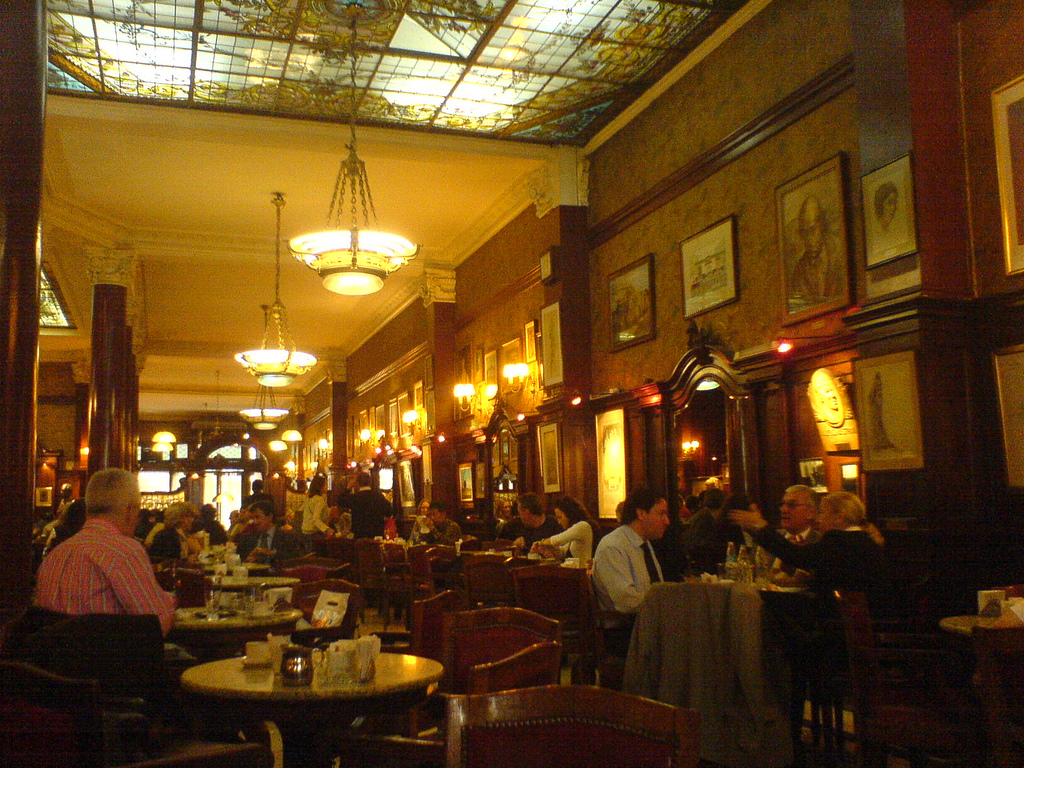 Apparently, sometime in 1927, Carlos Gardel presented a Pirandello play in the Café Tortoni. Our research has not discovered which of Sr. Pirandello's plays was presented, but we wonder if it may have involved six porteños in search of a tango. The Nobel Prize-winning author was in attendance so we know that this was the place for the literati in Buenos Aires in the early part of the 20th century.
Buenos Aires, once the Paris of South America, was a magnet for immigrants, especially from Spain and Italy, in the late 19th and early 20th century. Its cultural importance grew with the increasing economic clout of its factories, and the city became one of the world's most cosmopolitan in the world.
The city retains its charm, though it is bit tattered, like a proud grande dame whose fortune was squandered by a irresponsible husband. The café itself though retains all its old world elegance, having aged more gracefully than much of the city that surrounds it.
The establishment was started in 1858 by a French immigrant named Touan. He named the it after the famous Café Tortoni of Paris, and the café has retained its popularity through the decades. It has been at its current location, down the street from the Casa Rosada (Argentina's presidential palace) on the Avenida de Mayo, since 1880. Soothingly-lit, the café's oak paneled walls and green marble tables retain the gracefulness of an earlier era.
Before hosting tango and jazz, the basement was the home of La Peña, a group which supported literature and arts. Members included some of the great writers in Spanish of the time including Roberto Arit, Federico García Lorca, Juana de Ibarbourou, and José Ortega y Gasset. The painters Florencio Molina Campos and Benito Quinquela Martin represented the visual arts in the group. The group dissolved in the 40's but established the café as a fixture in Latin America. Jorge Luis Borges may not still be a patron, but he is still here in spirit.

---