May 2013 - Caffe Florian
May 29, 2013


Company Newsletter
Café Series
---
Caffe Florian, Venice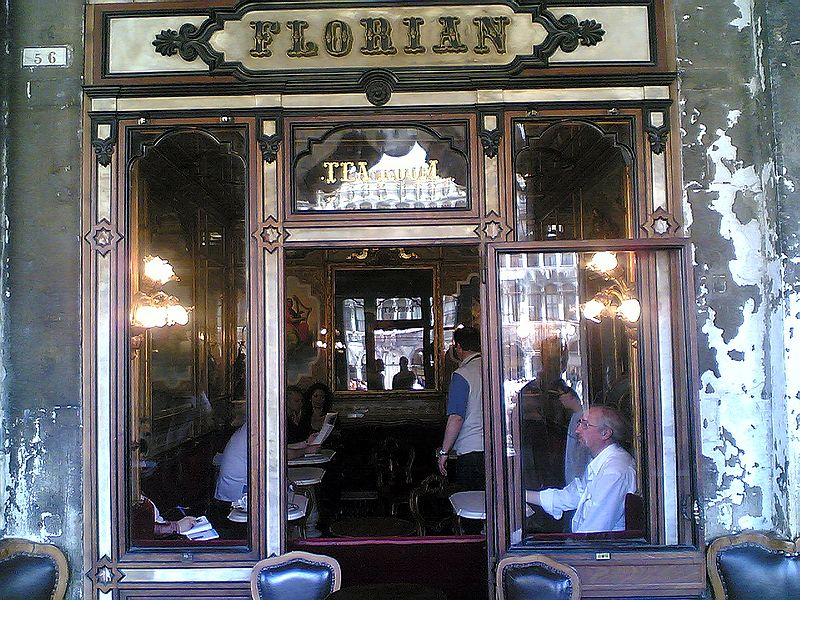 As the gondolas slides quietly under the Bridge of Sighs, your companion, nestled against you on a cool September eve, smiles and says, "I cannot imagine anything more romantic!" And you reply, "Why, how about an espresso at Caffè Florian, Italy's oldest extant coffeehouse?" Entranced by the breadth of your knowledge, she readily agrees to a coffee. So off you go to the Piazza San Marco, where you can sit and take in the atmosphere of the Procuratie, built as the seat of power for this once mighty trading city.

The Venetian traders of the 17th Century were among the first to bring coffee to Europe. The first coffeehouse in Venice was recorded in 1645, seven years after coffee was introduced to the city. The Caffè alla Venezia trionfante (the Café of the Triumphant Venice) opened in 1720, but became more commonly known as the Caffè Florian after its original owner, Floriano Francesconi.

As Florian's excellent orchestra serenades you and your companion, you regale her with the tales of various illuminati that have frequented the Caffè throughout history. Casanova may have been attracted to the Florian since it was one of the few that allowed women. Goldoni and Goethe were among the writers that visited.

"And to his eye There was but one beloved face on earth, And that was shining on him" you say to your companion as she gazes lovingly into your eyes, and you explain that Lord Byron, an early patron of Florian's, wrote those words in 1816. As you are about to quote, in French, another Florian habitué, you decide that Proust's observation that "Love is a reciprocal torture" may spoil the mood you have conjured for this day in Venice. And so you decide to keep silent and pay the bill, including the irksome surcharge for the orchestra, and retire to your hotel.


---
Father's Day
Father's Day is around the corner and there is hardly a better way to remember Dad than some excellent J. Martinez & Company coffee. You know he does not need another tie...