Coffee from Kenya
September 27, 2012


Company Newsletter
Kenyan AA Coffee
---
Kenyan Coffee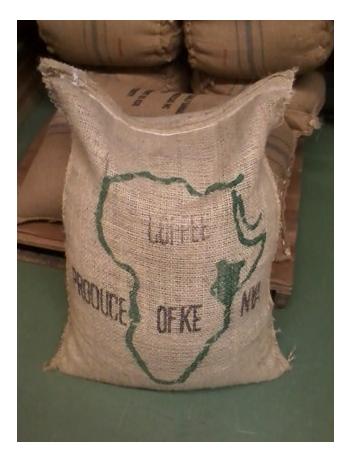 Sipping a well-brewed cup of Kenya AA coffee is a delightful experience. The flavor is bright and layered with dark fruit. It has a wine-like finish that distinguishes this high-grown coffee among the African beans. Kenya coffee is probably one of most recognizable in a blind tasting. Our Kenya AA "Miricho Estates" will brighten up any morning.
Despite being next door to Ethiopia, the birthplace of coffee, Kenya did not cultivate coffee until trees were brought from Reunion Island by the French Holy Ghost Fathers around 1885. Most of the coffee is grown at high altitudes around Mt. Kenya in small holdings and is sold by cooperatives. Despite the small size of their holdings, the coffee farmers are well-educated in coffee cultivation. In general the coffee is of very high quality, which is reflected in the higher prices paid for Kenyan coffee.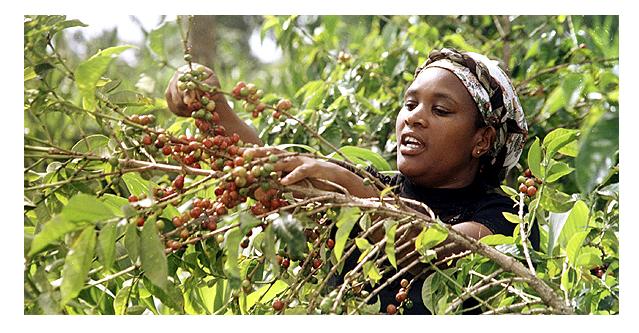 Kenyan coffee comes almost exclusively from the Arabica species with the Bourbon varietal being most prevalent. The cherries are wet processed. The coffee is graded by size, with the AA coffee being the largest beans (17/18 screen size). It is sold at weekly auctions in small lots, for which samples are available the week prior. Thus the best coffees achieve the highest prices. Germany buys around 30% of the exported coffee (only 1% to 2% is consumed locally). The United States purchases 10% to 11% of the crop annually. The Kenyan is perennial favorite here at J. Martinez & Company, especially with the Yoku Moku Cigare au Chocolat Cookies.
---